About Us
This website (www.tabletpccomparison.net) was designed by Simon Černuta. It was created to help you find valuable information about tablets in one place and compare them side by side. Simon stepped aside to focus on other projects and now the site is run by tablet PC enthusiasts.
Here's what it used to look like: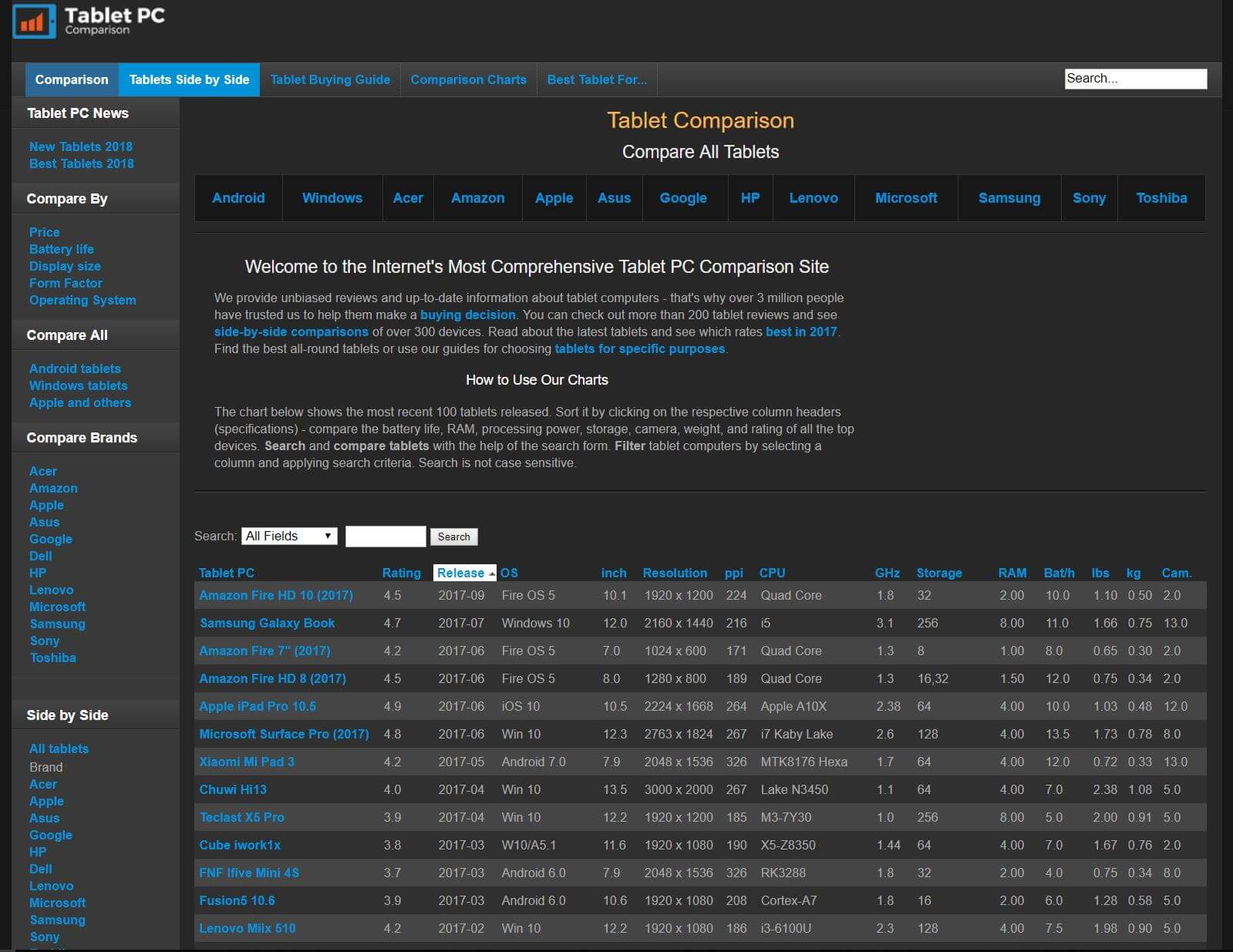 In November 2018 we switched from an aging Joomla setup to WordPress. The site looks better and (finally!) works on mobile devices, but some functionality has been lost. Simon's creation is hard to replicate!
Thank you for visiting and we hope you find the content useful.
Contact Us
All feedback is important to us. While we strive to ensure the accuracy of our articles and keep the database up-to-date, the rapidly changing nature of the industry means that mistakes are inevitable.
If you spot something you'd like us to correct or have an idea for an article you'd like to write for the site, please get in touch!
[weforms id="1281″]